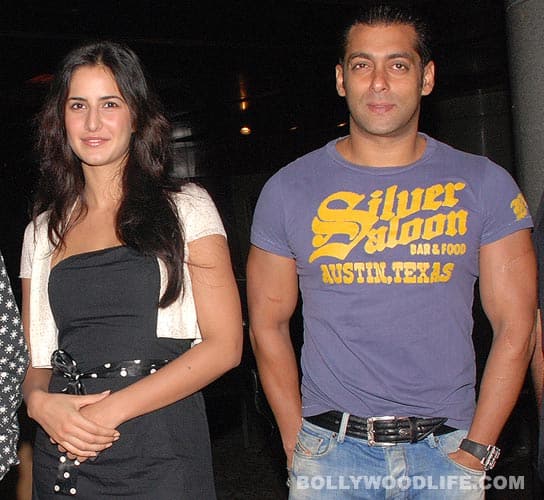 The actor admitted in a recent interview that her first serious relationship with Salman Khan didn't last long coz of the actor's over possessive nature!
Ms Kaif finally confesses that she had a thing going on with one of the most popular Khans of B-town. Although Salman has been the one who opened the gates for her in Bollywood, the gorgeous actor doesn't regret calling it off with the person who gave the much needed boost to her filmy career. Kaif says that she brought the relationship to an end only because she couldn't take any more of her beau's dominating attitude.
Salman's tendency to create a scene every time Kaif was linked with her co-star (remember Ranbir Kapoor) didn't go down too well with the sexy babe. Now that the affair has ended, Kat thinks that whatever's happened in the past has helped her learn a great deal about relationships. Also apparently, when it comes to romance, the babe thinks she's hopeless and it takes more than a few mushy lines to make her go weak in the knees. Now fans who want to try their hand at wooing the babe can take a cue or two from this statement of hers. Well Kat, we hope you find your soul mate soon. But if you continue working with your ex (
Ek Tha Tiger
with Salman), we wonder when will you get the time to find that special someone.