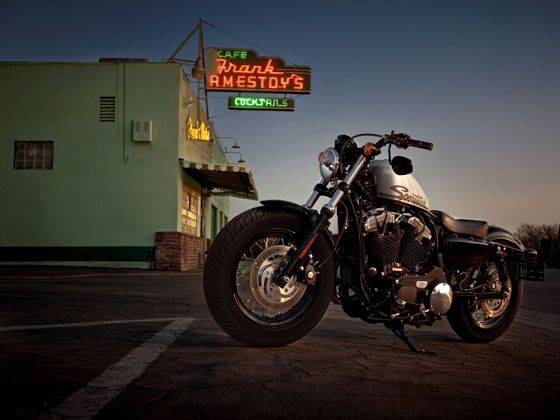 The American motorcycle giant has introduced a new model from its 2011 line-up for the Indian market, the all-new Forty-Eight with an attractive price-tag of Rs. 8.50 lakh (ex-showroom, Delhi)
Harley-Davison India today announced the addition of another spectacular model to its existing product portfolio, the all-new Forty-Eight. The pricing for the Forty-Eight is what we would say extremely aggressive and competitive at Rs. 8.50 lakh (ex-showrrom, Delhi) and the bookings will commence from April 2011. The bike will be available across the five Harley-Davidson dealerships in the country alongside the existing 2011 product line-up.
Featuring the trademark Sportster "peanut' fuel tank design, the Forty-Eight is powered by the rowdy and powerful Evoltuon 1200cc V-Twin motor that churns out oodles of torque and the typically Harley engine feel. Oozing tonnes of brawn and attitude, the Forty-Eight is a bruiser of a bike from the Amercian giant that was introduced way back in 1957 when the culture of custom motorcycles became hugely popular amongst the Harley-Davidson fanatics. In its modern-day iteration, the Forty-Eight offers the same old-school charm but with today's tech like electronic sequential fuel injection and modern suspension components.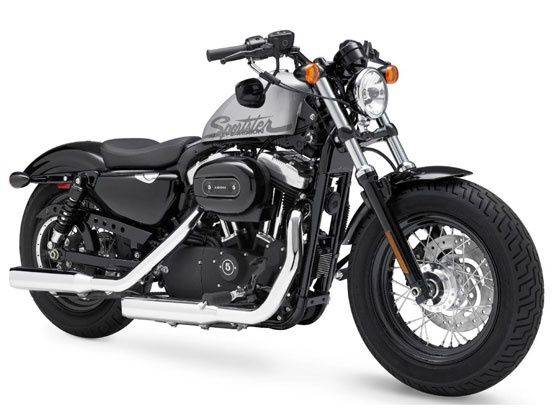 Offered as a single-seater with an exquisitely done textured saddle for the rider, there are a host of accessories like pillion seat, footpegs and backrest if one wants to carry a pillion along on the ride. Bookings for the Forty-Eight will commence in April 2011, at Harley-Davidson dealerships around India.