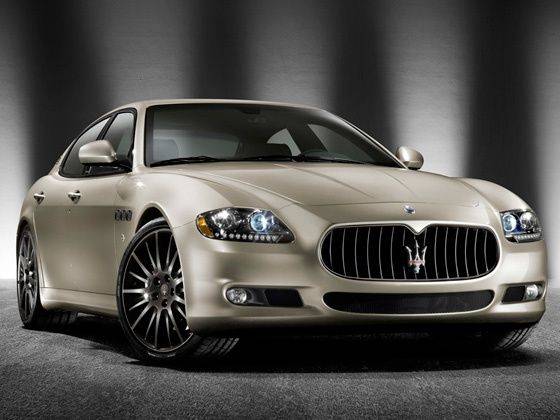 Italian luxury car maker makes its official India debut with its complete range - the Quattroporte, the GranTurismo and the GranCabrio. Prices range from Rs 1.2 crore to 1.43 crore, ex-Delhi
Maserati Quattroporte
Legendary Italian luxury car marque Maserati has made its entry into the Indian market with its complete range of cars. A part of the
Fiat
Group, Maserati will bring its cars into India via the Complete-Built-Unit (CBU) route, much like other European luxury car makers. On the shelf will be variants of its three existing models – the four-door Quattroporte sedan, its two-door GT Coupe GranTurismo cousin, and the GranTurismo's topless version – the GranCabrio.
Maserati has partnered with the Shreyans Group for the retail, and the first Indian showroom will open in Mumbai this year. Plans are well advanced to open a second dealership in New Delhi in early 2012, with plans to cater to seven major Indian cities by 2015.
All three cars have been launched with their respective variants, powered by an option of two engines – a 400PS 4.2-litre V8 and a 430-440PS 4.7-litre V8. The cars will be brought in unmodified straight from the company's plant in Modena, Italy, and will need no specific adjustments for Indian conditions according to Maserati officials.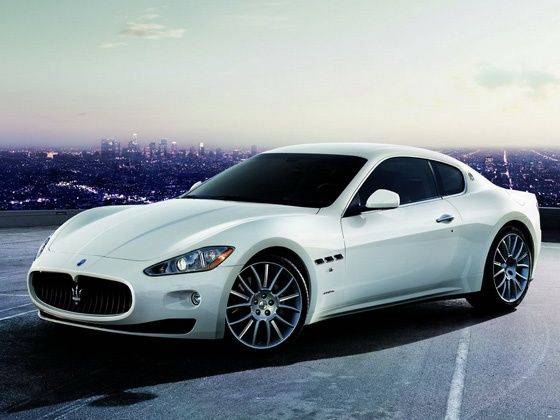 Maserati GranTurismo
The range begins from the sensual Pininfarina-designed GranTurismo coupe, which will be available with its 4.2-litre engine for Rs 1.2 crore, ex-showroom Delhi. The GranTurismo S powered by the 4.7-litre engine will be available in two versions too – with the 6-speed ZF automatic transmission for Rs 1.3 crore and with the more hardcore MC-Shift semi-automatic gearbox for Rs 1.37 crore. Further down the range buyers will find the Quattroporte four-door saloon, and the GranCabrio convertible, which will be available only in the fully-blown out 440PS 4.7-litre V8.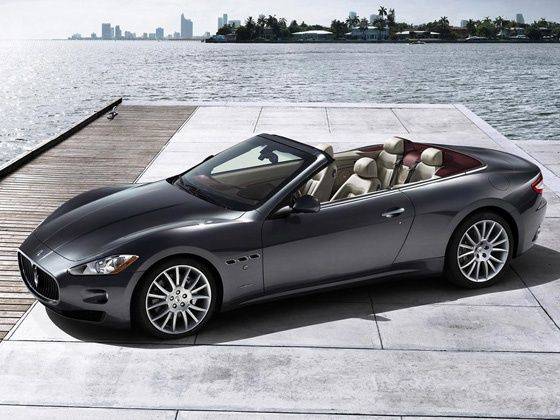 Maserati GranCabrio
Watch out for more in-depth information on all three cars in our special Maserati welcome package online on ZigWheels.com!
| | |
| --- | --- |
| Model | Price (ex-showroom Delhi) |
| GranTurismo 4.2 Auto | Rs 1,20,29,000 |
| GranTurismo S 4.7 Auto | Rs 1,29,81,000 |
| GranTurismo S 4.7 | Rs 1,37,13,000 |
| Quattroporte FL 4.2 | Rs 1,23,22,000 |
| Quattroporte S FL 4.7 | Rs 1,32,74,000 |
| Quattroporte Sport GTS 4.7 | Rs 1,42,99,000 |
| GranCabrio 4.7 | Rs 1,42,99,000 |