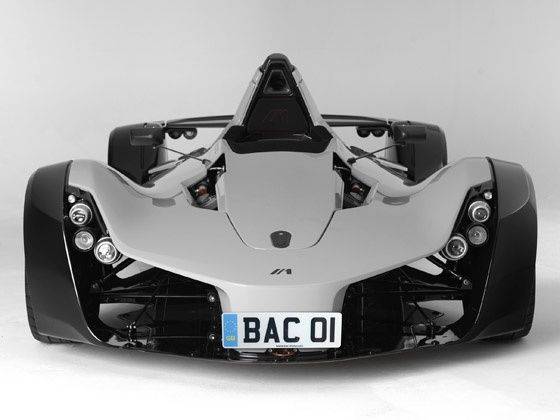 Specialist auto maker, Briggs Automotive Company, or BAC for short, has just unveiled their latest creation - a single seat, street-legal race car - the Mono. We take a look
What happens when you cross an Ariel Atom with a KTM X-Bow? Well, the unholiest love child of these two track-day monsters is here, and what a machine it is! The brainchild of Cheshire-born brothers Neill and Ian Briggs, the Mono, short for monoposto or single seat, was designed to bring the thrill and the excitement of a Formula racer to the road. But don't think it is just some street-use hooligan machine. With performance levels actually at par with Formula cars, the BAC Mono is also the perfect trackday tool, racing school car and even a one-make series racer.
Now the Briggs brothers know a thing or two about making cars, having spent the past fifteen years in the automotive industry, handling design and engineering consultancy projects for the likes of
Ford
,
Mercedes-Benz
and
Porsche
. So when they started work on the Mono, their goal was nothing short of engineering perfection. The car's aerodynamic design was achieved using Computational Fluid Dynamics (CFD) in partnership with Stuttgart University and the entire car is constructed in carbon fibre with a tubular steel driver safety cell, similar in theory to that found in DTM race cars. The rose-jointed, aero profiled pushrod suspension features adjustable Sachs Racing dampers derived from the heat of competition. The braking is by AP Racing, the bespoke HRT alloy wheels by OZ Racing, the purpose-developed, street-legal track tyres by Kumho.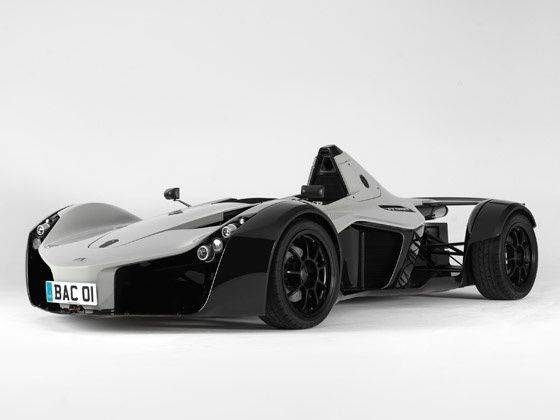 Impressive as that might sound, what is more impressive the engine and the performance it delivers. The rear longitudinally mounted naturally-aspirated 2.3-litre Cosworth engine is mated to an electronically-controlled, paddle-shift, six-speed sequential Hewland transmission with limited-slip differential. While the 280-horsepower the engine makes still sounds rather tame, when you factor in the car's ultra light 540kg body weight, you're left with a power-to-weight ratio of 520bhp per tonne, and that's more than that of a
Bugatti
Veyron. Acceleration from zero to 100km/h takes a miniscule 2.8seconds and 160km/h comes up in 6.7seconds. And with a top speed of about 275km/h, performance is something that the BAC Mono comes packed to the brim with.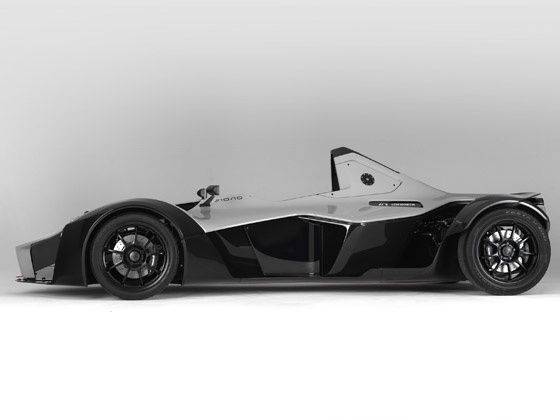 Ian Briggs of BAC commented, "Mono is the culmination of a 12-year dream for us – the car we wanted to own but nobody else made." His brother Neill added "All cars are built to order on a first-come, first-served basis and our flexible production facility has the capacity to manufacture between 50 and 100 vehicles per year – or more if demand requires. All I can currently say is, the early response has been extremely encouraging." While it might feel like a car that comes with so little trim might be quite cheap, the truth couldn't be further from this. The meticulous care and detailing, along with the high end components, that go into hand building each of these cars puts the price of the Mono at 79,950 British pounds (58.5-lakh Rupees). But if there was a car for modern-day gentlemen racers, this is most certainly it.