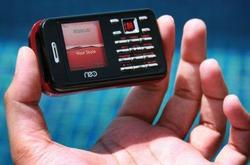 Neo Mobiles 808i is a Bar phone weighing 90g. It?s dimensions are 72MM x 41MM x 14MM . The talk-time of the phone is Up to 100 minutes. The phone operates at frequencies of GSM 900 / 1800 / 1900 Mhz. The Phone has a Display of 262K colors, TFT 26mm x 21mm. This model comes with Camera of , 1.3 Mega Pixels Camera with , Digital Zoom. The phone fits within the palm of one hand and is loaded with features and a 1.3 megapixel camera, a music
player
and FM radio.
Bluetooth
is also there for
sharing
files
with other mobiles and laptops. No one can expect all these features in such a small phone.
Length of the phone is 72 mm and it is 41 mm wide. It just looks like a small music player, until you see the keypad and recognize it as a phone. And the phone functions horizontally and not
vertically
. The keys in keypad are also horizontally set. Keypad has a joystick acting as a D-key and the camera key is seen on the side with the volume defining keys. Its hard to get set with everything in it in the beginning but later you would love the phone.
Memory for Neo 808i is stable at 128 Mb when you buy it but it can be expanded to a maximum of 4 GB. And the camera has both photo and video shoot options.
The phone supports GPRS and so you can enjoy the web through the small screen, which is mainly suitable for browsing the wap sites. There is also an
ebook reader
with which you can read online e-books.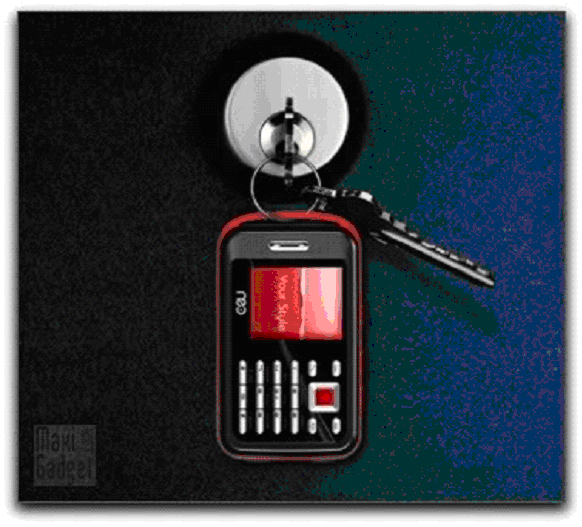 The Neo 808i should come with a warning – for small people or
children
only. The tiny buttons make it impossible for anyone with adult-sized hands to be able to use this gadget – unless of course they have long fingernails – which almost entirely rules out male users, in particular business users who need to use their phone quickly and efficiently.
The onscreen, colour icons are cartoon-like and the ring tone choice is gimmicky, another plus for the playground. In its defence, however, the Neo 808i is easy to use once the user gets familiar to the small keys. For simple tasks such as texting, making and receiving calls, changing the
ringtone
and locking the keypad, the phone is simple to operate.
As a present for a teenager this phone is ideal but for the business user it is far from appropriate. The size of the handset – the very reason people might buy the phone – is actually its downfall. The keys and the screen are too small and the cartoon-style ring tones, icons and neck sock make it impossible to be taken seriously in an office
environment
.
Cost of the phone is between 7900 – 9200 INR